TAKE

YOUR

NEXT

STEP
The Next Steps Course is a 4-week class designed to help you take a next step with Jesus and with our church. If you are new to the church or you've been attending for a while and are wanting to get plugged in, this is your next step. It is held every Sunday during our 10:45 a.m. service.
Step One: 1st Sunday
Step Two: 2nd Sunday
Step Three: 3rd Sunday
Step Four: 4th Sunday
There will be no Next Steps on 5th Sundays.
YOUR

FOUR

STEP

JOURNEY
We believe God has always desired every person to take four key steps in their journey with Him. Come discover what they are.
DISCOVER LIFE
STEP 1
In addition to learning the story, vision & values of Discover Church, you'll also learn where the source of life comes from. Come connect with others and have the opportunity to join Discover Church.
DISCOVER BELONGING
STEP 2
Explore the fundamental elements of life change, how we do church & how you can find a place to belong.
DISCOVER PURPOSE
STEP 3
Learn how God has wired you and explore what he has wired you for.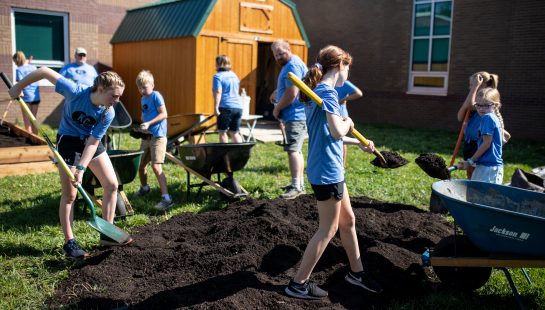 MAKE A DIFFERENCE
STEP 4
Learn about the community, growth & fulfillment that comes from serving on a Dream Team while being equipped to make a difference in the world.